Together with Openreview, TMLR strives to provide as much useful information as possible to reviewers and action editors in order to improve the quality of reviewing and publication. As part of this effort, we provide a way for reviewers as well as action editors to easily compare revisions of their assigned submission throughout the process of reviewing. Here, we give you a brief instruction on how to do so.
First, go to your assigned submission. Here, I'm using an already-accepted paper at TMLR. On the submission page, you will see "Show Revisions" button below the title:

If you click "Show Revisions", you are directed to a page showing the list of "Revision History". The revision history includes not only the changes that included the pdf file but also any changes that were made to the metadata.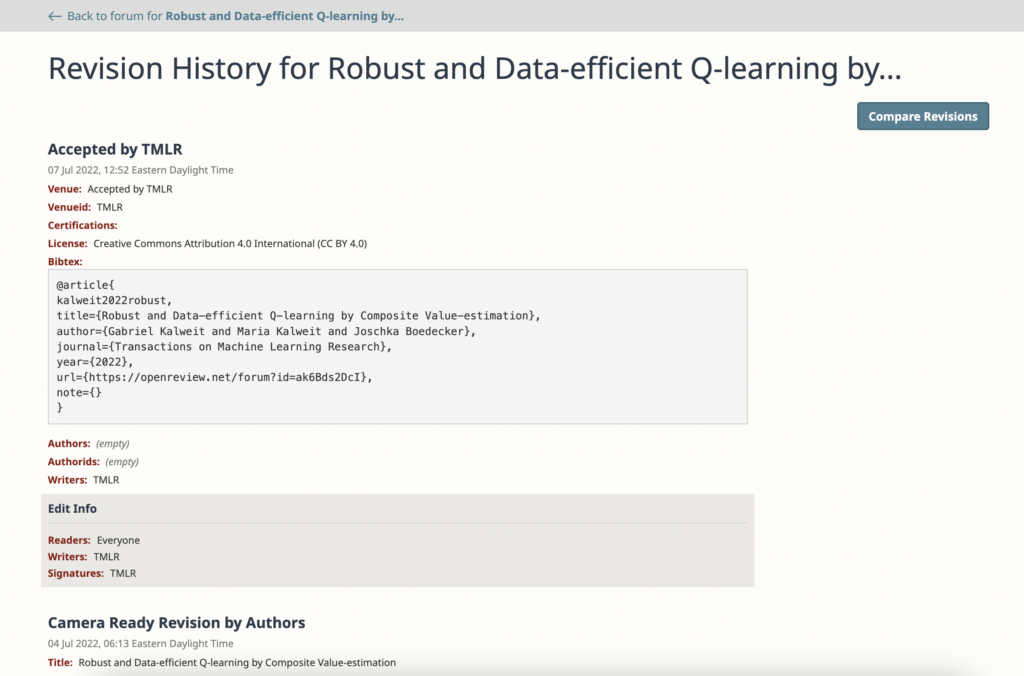 If we want to compare two versions from the revision history, click "Compare Revisions" button on the top right corner of this page. Then, you will be able to choose two different versions from the revision history for comparison. As an example, we choose the camera-ready version and the initial submission version in this case: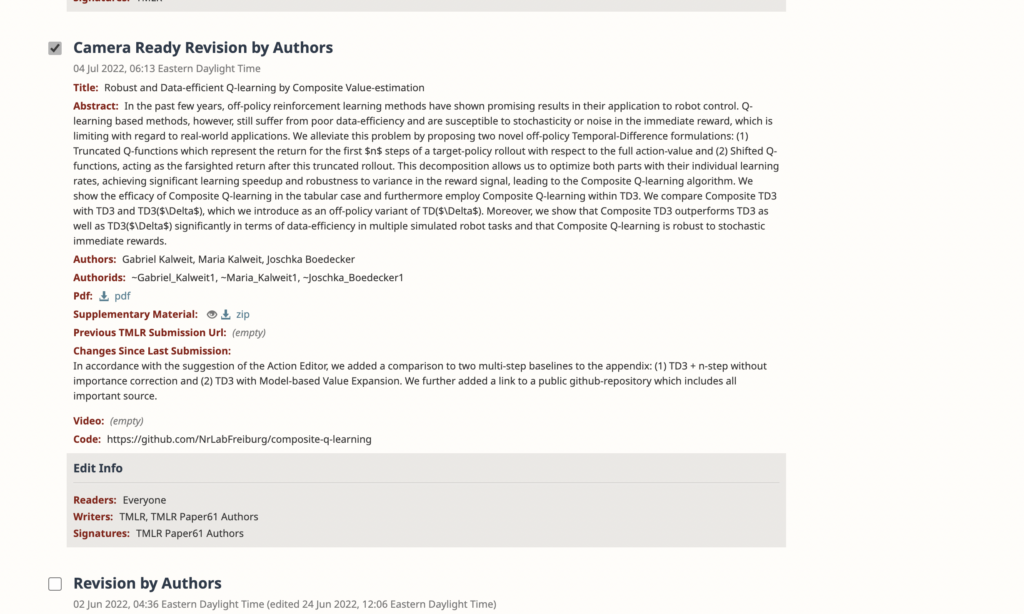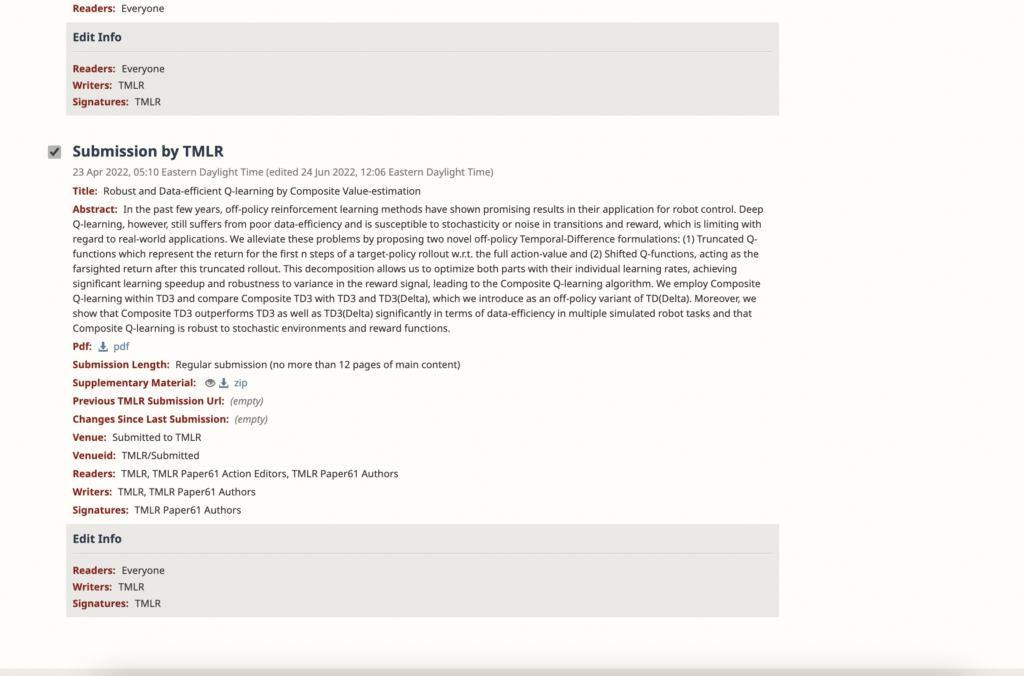 Scroll all the way up and click "View Differences" on the top right corner. This will lead you to the "Revision Comparison" page. In this page, the difference in the metadata shows up first: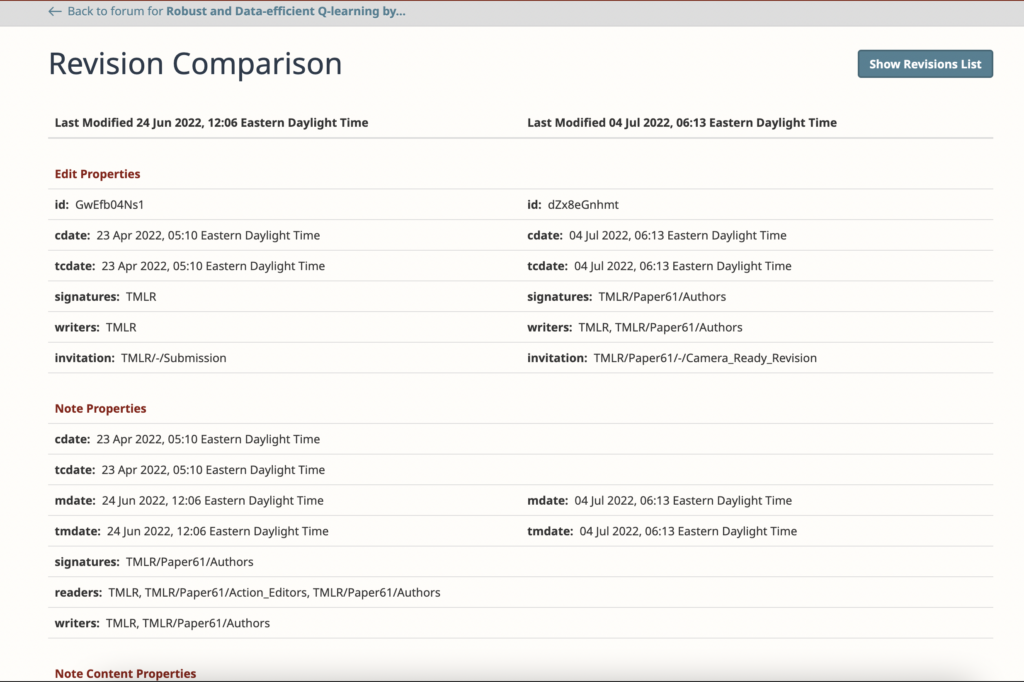 If both revisions contained PDF files, at the bottom of the "Revision Comparison" will be "Document comparison" that highlights the difference between two versions of the pdf files: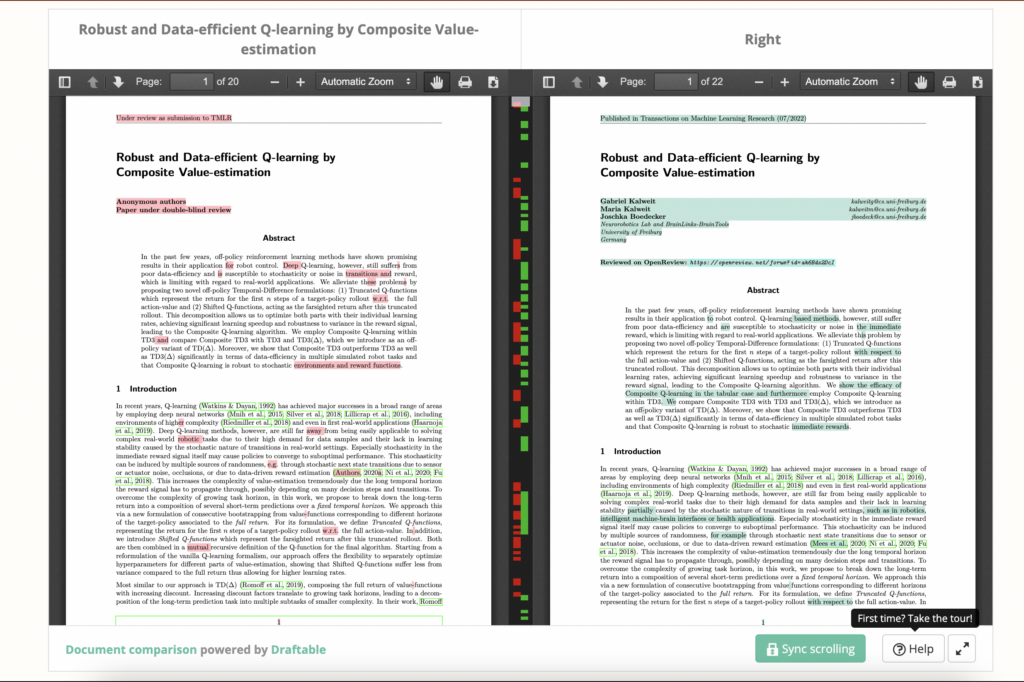 Happy reviewing!